Product Features » Accumulator Groove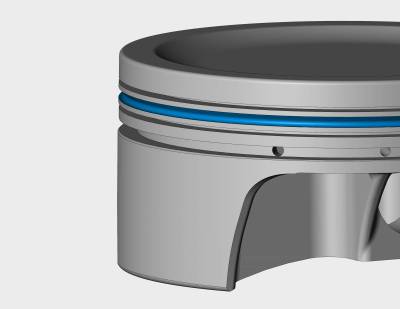 V-shaped groove machined in the 2nd ring land that adds to the volume between the top and second ring. This groove accumulates residual gasses from combustion which alleviates top ring flutter and premature second ring wear, improving ring seal.
---
Reader Comments (0)
Post Comment
You must login to post comments.