Product Features » CP Groove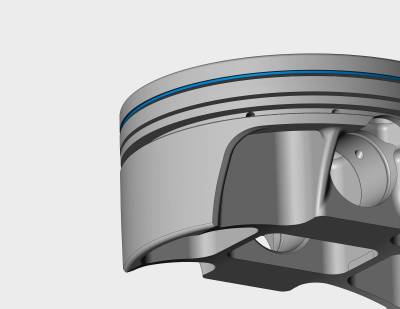 CP Groove stands for Constant Pressure Groove. This groove is as a channel on the lower part of the top land and equalizes pressure to the top ring groove. When used in combination with lateral gas ports, the CP groove helps keep gas ports clear of carbon build up. In addition, the CP groove prevents the top land from smearing into the top ring if the land rubs the cylinder bore.
---
Reader Comments (0)
Post Comment
You must login to post comments.