Product Features » Double Pin Oilers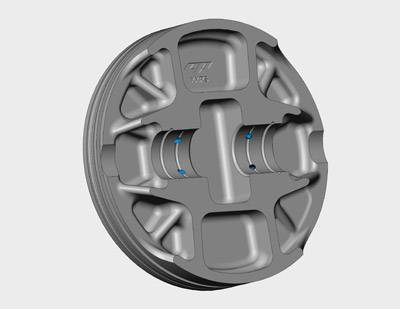 Double Pin Oilers (opposed to single pin oilers), in conjunction with our annular reservoir, can add twice the amount of oil from the cylinder wall to the wristpin bore. This is a standard option on any piston that receives forced pin oiling.
---
Reader Comments (0)
Post Comment
You must login to post comments.