Product Features » Lateral Gasports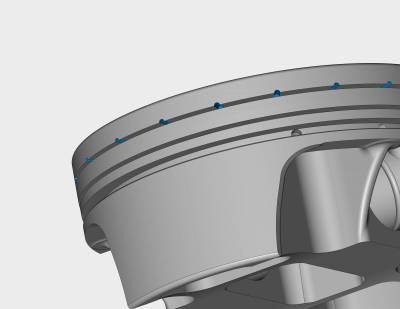 Lateral gas ports are horizontal slots in the top of the top ring groove and they provide a passage for combustion pressure to get behind and above the top ring, increasing ring seal with reduced radial rings. Lateral gasports are often used over the vertical option when carbon build up (which could clog vertical gasports) may be an issue.
---
Reader Comments (0)
Post Comment
You must login to post comments.