Product Features » Vertical Gasports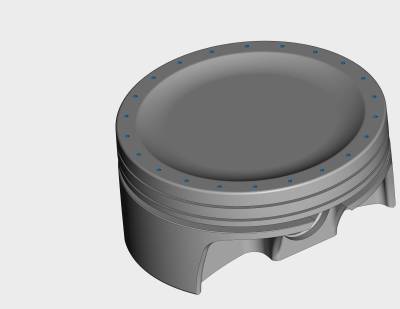 Vertical holes from the deck of the piston to the back of the top ring groove which allow combustion pressure to directly enter the top ring groove area for maximum ring seal. When not under load, the ring has normal tension for reduced friction. These are most commonly used for drag race applications.
---
Reader Comments (0)
Post Comment
You must login to post comments.