Internal Milling Features » Rotary skirt mill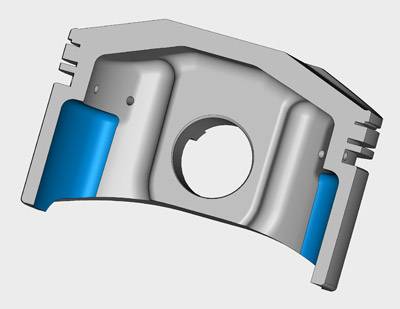 Skirt milling is a procedure that removes material from the inside of the skirts to remove weight. This option should be carefully analyzed for the application, as excessive milling may lead to shortened piston skirt life.
---
Reader Comments (0)
Post Comment
You must login to post comments.