Features » Lipped Cap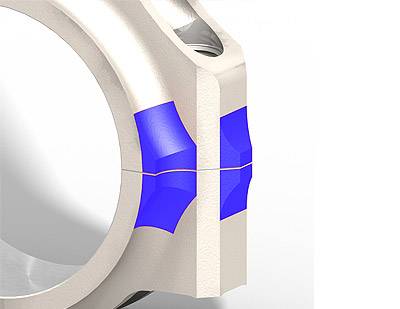 When tension loads on connecting rods reach the higher limits of today's automotive engines we have seen an improvement in the big-end integrity by slightly increasing the contact area between the cap and the connecting rod itself. CP-Carrillo's Lipped-Cap design achieves this goal with minimal additional weight. Because tension load is a product of stroke, piston weight and RPM, this feature is only necessary in very extreme applications.
---
Reader Comments (0)
Post Comment
You must login to post comments.