Features » Arc Groove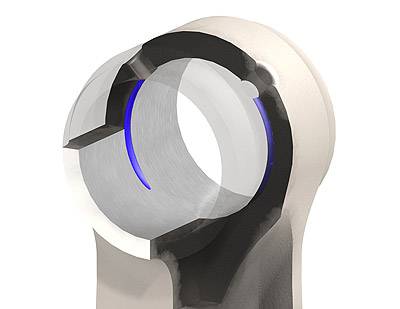 The arc grooves guides oil from the 10 & 2 oil holes towards the 6 o'clock position of the PE. Since the grooves are running out before reaching the 5 & 7 o'clock position, the full bearing surface under compression load is effective.
---
Reader Comments (0)
Post Comment
You must login to post comments.