Products » Locks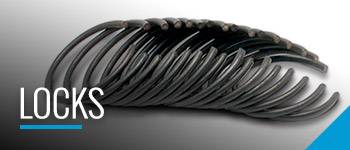 Close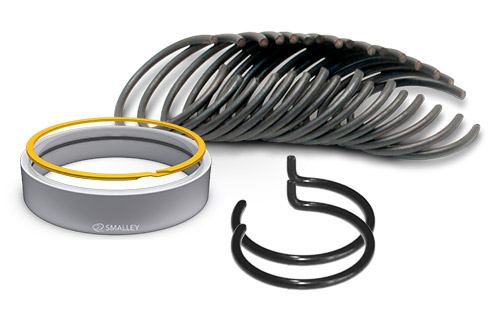 Locks
CP-Carrillo offers different options for locks, depending on your preference and application.
Wire Locks are made from a High quality Carbon Spring Steel or Chrome Silicon based alloy. They are black Oxide coated, oil dripped and sealed to be non-corrosive.
Spiral Locks are made from high quality Carbon Steel and pre-tempered with uniform circular grain mirco structure. Blued, oil dipped and sealed to be non-corrosive.
SURE-Lox Non-Rotating Wire Locks CP-Carrillo has partnered exclusively with KRAMM-Lox to produce non-rotating wire locks for pistons. "SURE-Lox" are able to withstand very heavy loads and high RPMs. They are designed to directly replace standard wire locks with no additional machining to the piston and "SURE-Lox" will not rotate in the lock groove even under extreme conditions. They are available in most wrist pin sizes. Kramm Lox installation tools make assembling much easier without deforming locks. For more information, please contact our sales staff
---
Reader Comments (0)
Post Comment
You must login to post comments.