Steve Morris Engines LS-FREE Sweepstakes
We are proud to show you behind the scenes of Steve Morris Engines and the build of their #LS-Free Engine that they are giving away this April! They will be releasing new videos showing how this LS3 crate engine has been torn down, and built back up to be the 1,000+ horsepower engine everyone is dying to get their hands on. Pretty awesome to be part of this epic build!
http://www.stevemorrisengines.com/2016-engine-giveaway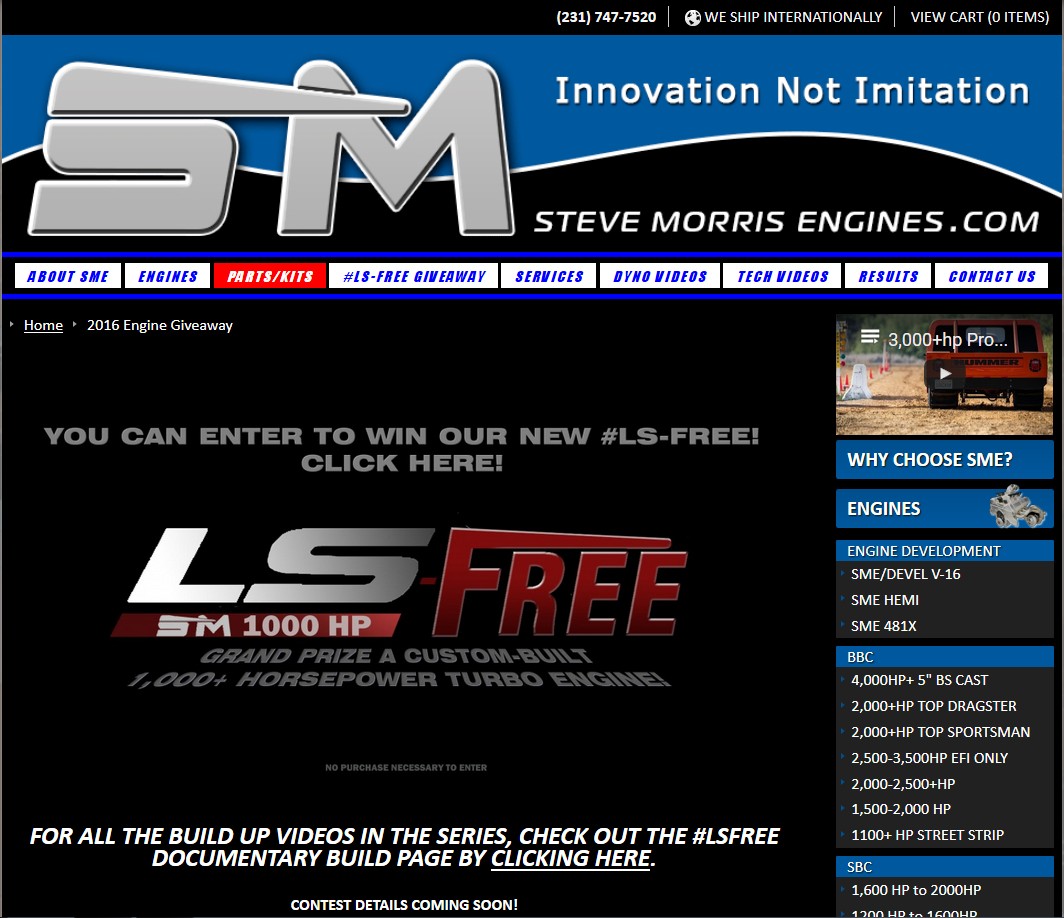 Reader Comments (2)
Excellent read, Positive site, where did u come up with the information on this posting? I have read a few of the articles on your website expert assignment writer now, and I really like your style. Thanks a million and please keep up the effective work
Post Comment
You must login to post comments.