Features » FPO (force feed oiling)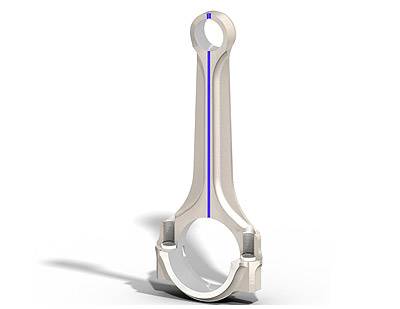 Force Feed Oiling, or Forced Pin Oiling (FPO), in actuality does not offer forced or pressurized oiling. However, by installing a slot behind the bearing and a hole through the center of the rod we have established a reservoir that supplies oil underneath the wrist pin when the connecting rod is pulling mass down the cylinder. It certainly contributes to the longevity; however it is only effectual on one of the four strokes of the engine cycle.
---
Reader Comments (0)
Post Comment
You must login to post comments.