Event:

Christmas - CLOSED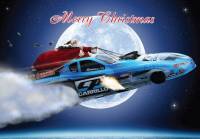 Date: Thursday, December 24, 2015 to Saturday, December 26, 2015
Time: All Day
Description:
Happy holidays!
From all of us at CP-Carrillo we wish you a very Merry Christmas and a Happy and Prosperous 2016.
In observation of the Holidays, CP-Carrillo will be closed for Christmas.
As we celebrate this Holiday Season we want you to know we truly appreciate your business. We wish
you and your family a safe and Happy Holiday Season.
- Your CP-Carrillo Team