CP-Carrillo Introduces High-Performance Diesel Pistons For Duramax Applications!
FOR IMMEDIATE RELEASE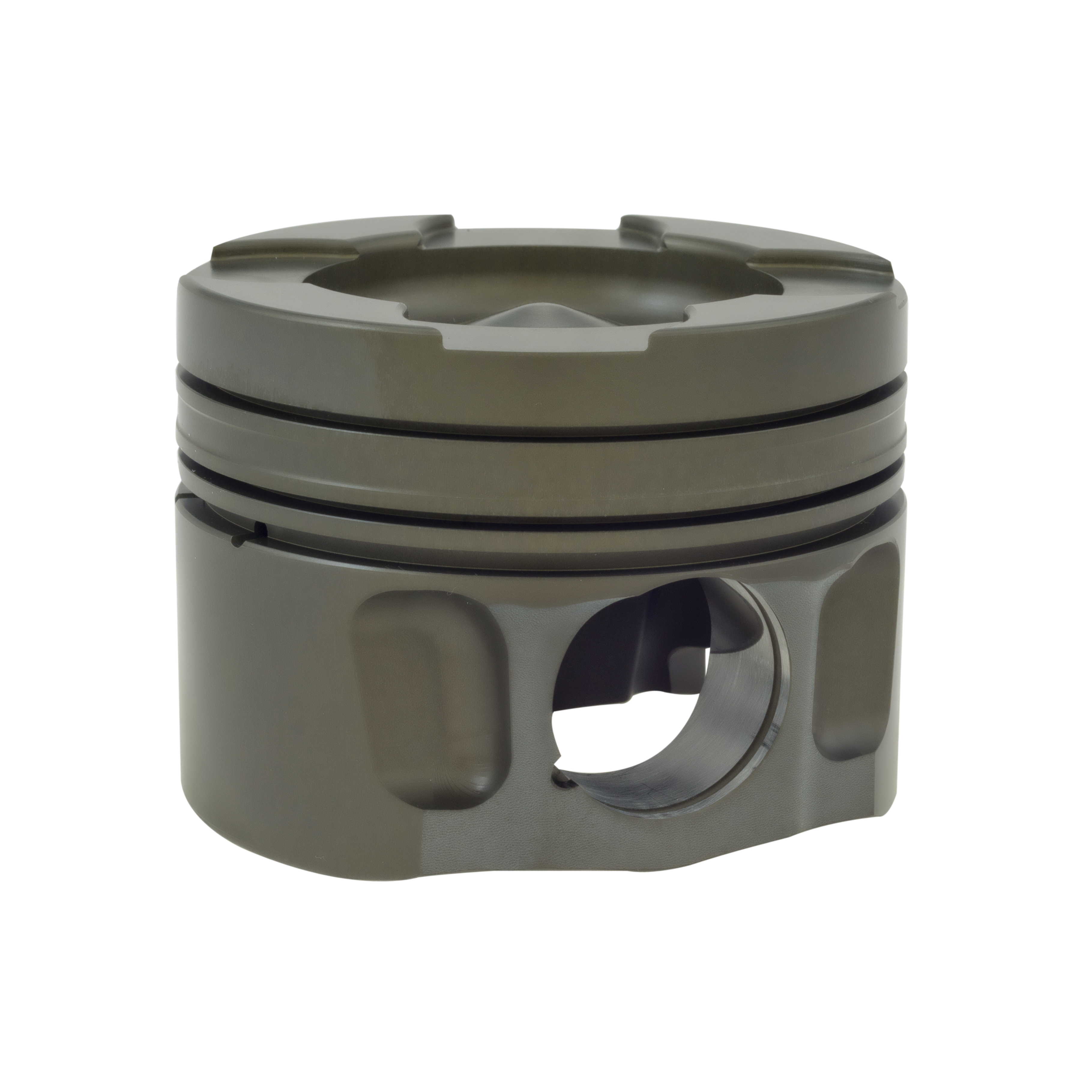 Irvine, CA— CP-Carrillo is excited to introduce diesel pistons for Duramax applications. These pistons include the advanced features and improvements that CP-Carrillo has developed through rigorous testing and R&D. They are ready for IMMEDIATE delivery and are for the most popular Duramax applications. Join the winning race teams that have chosen CP-Carrillo Pistons and Rods, and get them off the shelf!
BUILT TO LAST
Manufactured from 2618 T-61 alloy for structural support and durability, these pistons come completely hard Anodized to withstand turbocharging, supercharging and nitrous.
DROP IN READY
CP-Carrillo's Duramax pistons are ready to drop in to an engine, and should improve horsepower and durability out of the box and will be available on the shelf.
TECHNICAL ELEMENTS
Pistons features include a tapered pin boss to fit factory and aftermarket rods, .070 deep valve reliefs, radius bowl shape, 2mm steel gas nitride top ring, 2mm second ring, and 3mm 2 piece oil ring and Heavy duty .285 wall cold extruded chromoly wrist pins. Pistons are available in std , .020, .040 overbore in both 15 and 16 to 1 compression ratios. After a year and a half of R&D the pistons have been torture tested and withstood 1800+ Hp at the tires.
Part numbers:
#D7000 | 4.055 | 1.946 | 15:1 Comp
#D7001 | 4.055 | 1.946 | 16:1 Comp
#D7010 | 4.075 | 1.936 | 15:1 Comp
#D7011 | 4.075 | 1.936 | 16:1 Comp
#D7020 | 4.075 | 1.946 | 15:1 Comp
#D7021 | 4.075 | 1.946 | 16:1 Comp
#D7022 | 4.095 | 1.946 | 16:1 Comp
CP-Carrillo is a company totally dedicated to pistons and connecting rods. Experienced sales specialists provide unique piston and rod solutions for a myriad of engine applications. The company continuously endeavors to combine manufacturing excellence, product guidance, and ongoing technical support to effectively address customers' needs.
CP-Carrillo is a member of PANKL Racing Systems.
CP-Carrillo
1902 Mc Gaw
Irvine, CA 92614
949-567-9000 phone
949-567-9010 fax