CP-CARRILLO INTRODUCES HIGH-PERFORMANCE 4.6 FORD MODULAR BULLET RODS
Irvine, CA— CP-Carrillo is excited to introduce 4.6 Ford Modular Bullet rods. These connecting rods include the advanced features and improvements that CP-Carrillo has developed through rigorous testing and R&D. They are ready for IMMEDIATE delivery. Join the winning race teams that have chosen CP-Carrillo Pistons and Rods, and get them off the shelf!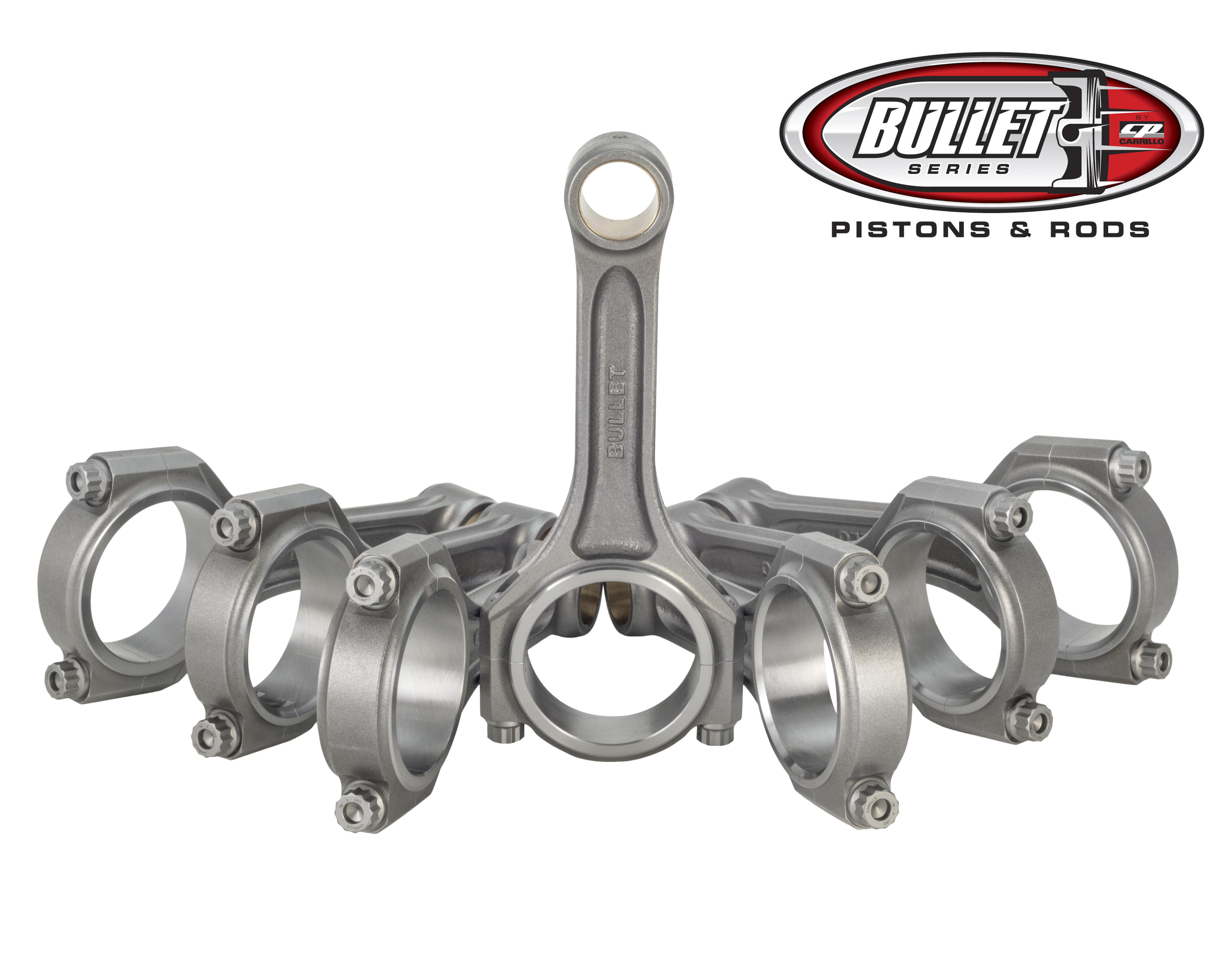 BUILT TO LAST
Manufactured from our proprietary blend of steel on a near net forging for structural support and durability, these connecting rods are factory replacement, race ready straight out of the box.
TECHNICAL ELEMENTS
Rods are supplied with WMC H-11 Tool steel bolts, have a C-C length of 5.932, with Big End Hone of 2.2394, and Pin End Hone of 0.8672 for a total weight of 613 grams. After rigorous R&D the Bullet 4.6 Ford Modular rods have been torture tested and rated for 1100+ HP, 30+ psi of boost and 8500RPM.
Part numbers:
ID: 8765, P/N: BF50-5932, MSRP: $1234.50
CP-Carrillo is a company totally dedicated to pistons and connecting rods. Experienced sales specialists provide unique piston and rod solutions for a myriad of engine applications. The company continuously endeavors to combine manufacturing excellence, product guidance, and ongoing technical support to effectively address customers' needs.
CP-Carrillo is a member of PANKL Racing Systems.
CP-Carrillo
1902 Mc Gaw
Irvine, CA 92614
949-567-9000 phone
949-567-9010 fax