Strutt your stuff: new TA-X forging for Hemi Engines

CP-Carrillo, Irvine, CA: We take extra pride in introducing our newest forging for hemi engines with cylinder bore sizes from 4.440" to 4.560", the "TA-X".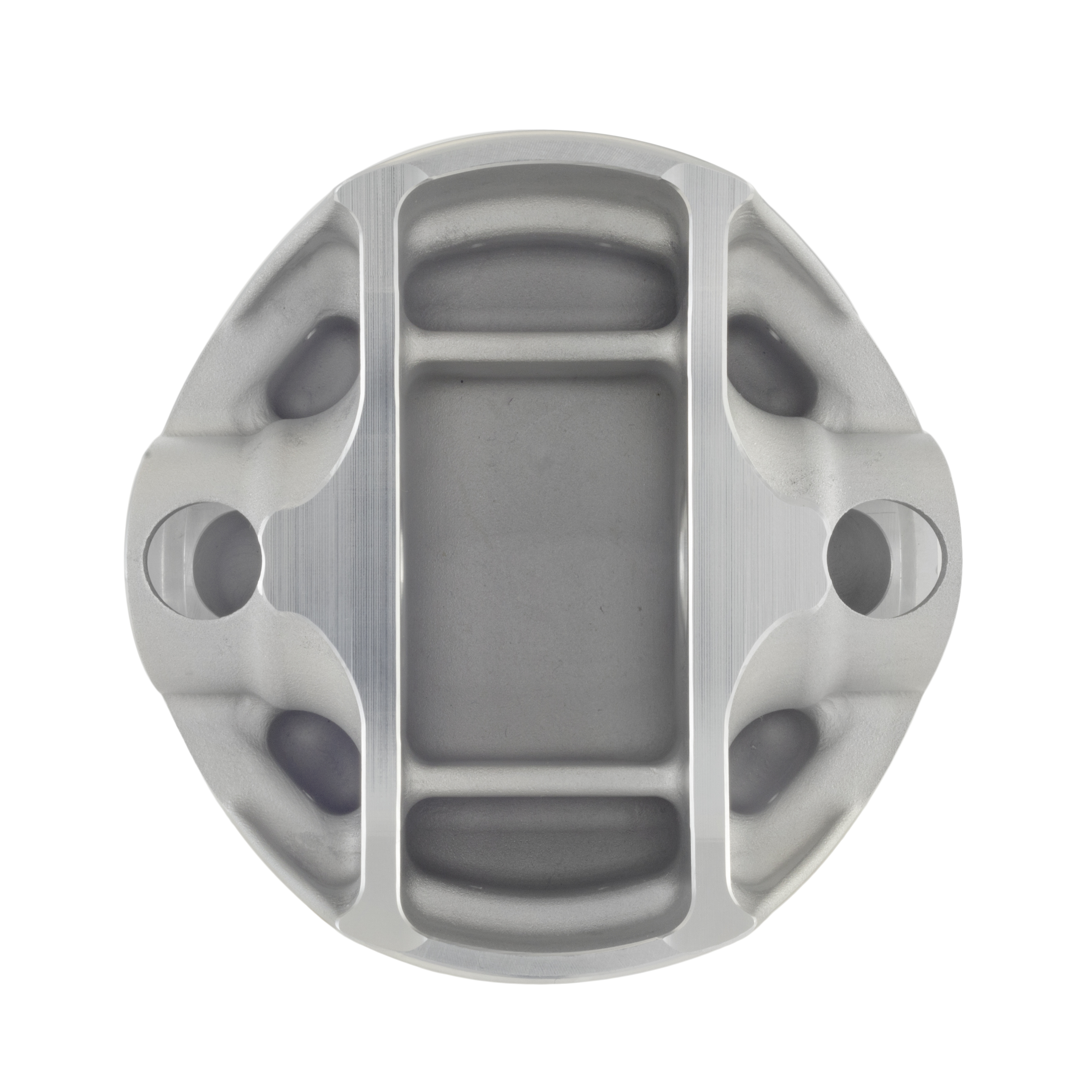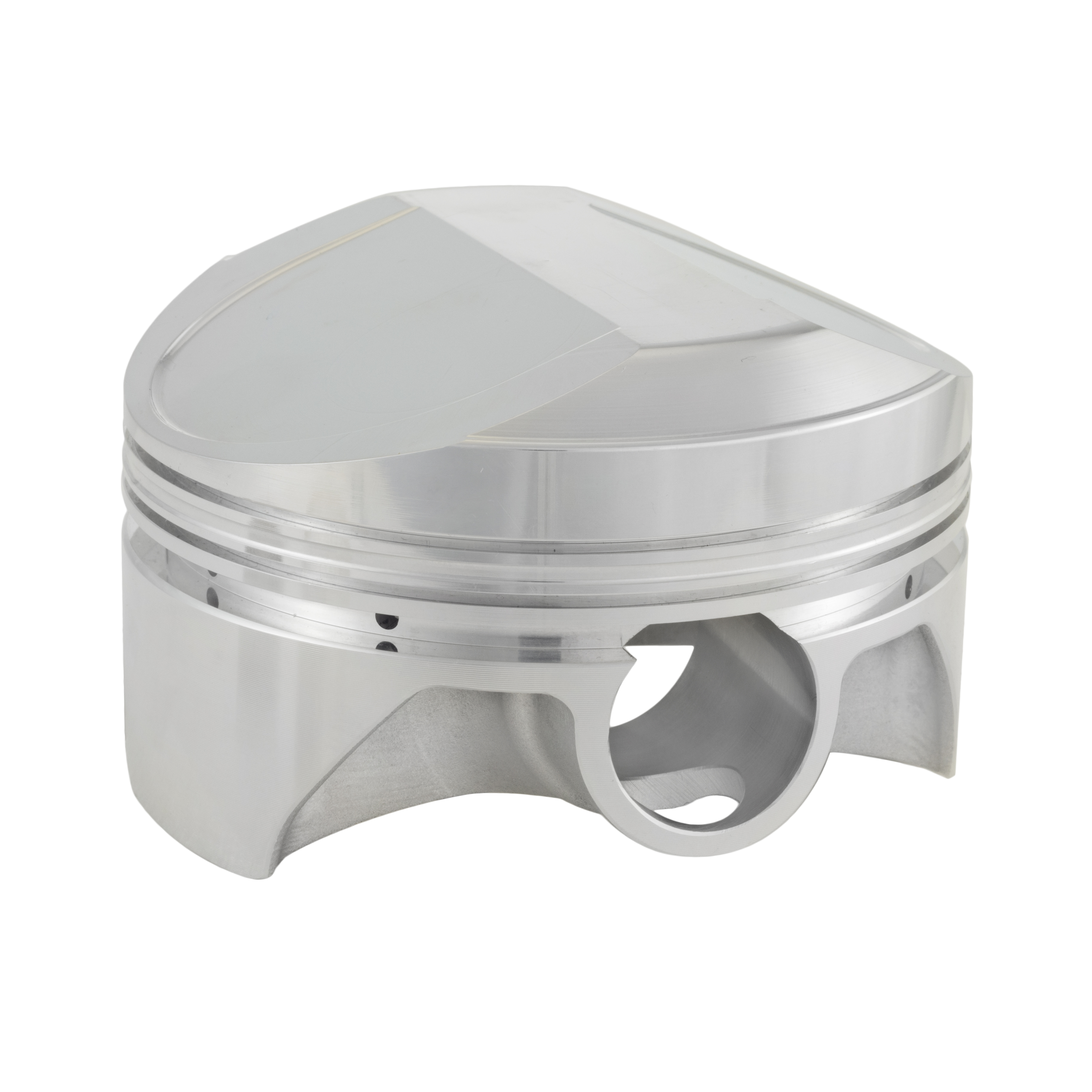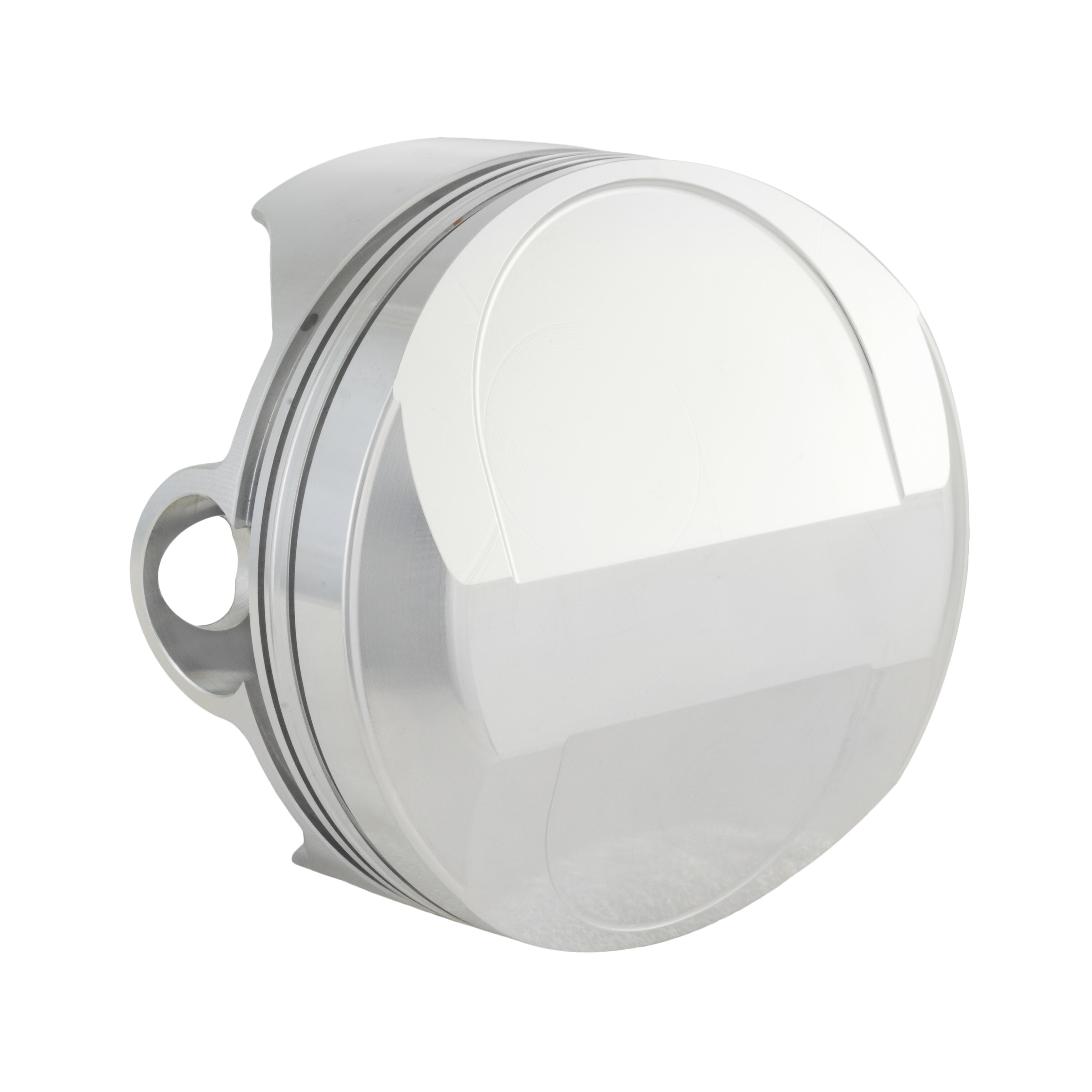 The "TA-X" is a forged side relief (FSR) forging with internal cross bracing that connects the two pin towers to each other. Designed to handle extreme HP levels, like those experienced in blown alcohol and injected nitro applications, there is also the option to internal mill the "TA-X" when natural aspiration or low boost levels are employed. With enough material in the pin boss areas to accommodate a 1.156" diameter wristpin, the "TA-X" is designed for serious race efforts.
The strutted sections from the pin towers to the skirts allow these forgings to be machined with narrower skirts than a round style piston reducing frictional losses. With no loss in stability of the bore due to the use of dedicated skirt profiles specifically for strutted pistons, the "TA-X" culminates in a lighter piston with no loss in performance or durability.
The "TA-X" can accommodate not only standard type pins and buttons like those used in conventional round style pistons, but can also be used with wire locks and shorter pins, (and rail supports for the oil ring if necessary). By eliminating the pin buttons and using a shorter pin, weight savings in the 40-50 gram range are not uncommon.
Additionally because the pin towers can be closer together, there is no loss of pin to piston engagement even when using a shorter pin. The net effect of all these features is a piston with significantly less pin boss and pin bore deflection, resulting in reduced pin and pin bore wear than with other types of forgings.
These design features result in a piston that can actually free up some HP that is lost in a conventional design, due to their constant flexing which causes binding in the wrist pin contact points with the rod and piston.
The "TA-X" can be ordered in virtually any combination as long as it fits the bore and compression height limits of the forging. These are available now, custom made to your exact engine requirements.
Step up to the technology of the 21st Century and "Strut Your Stuff" with strutted pistons made on the "TA-X" forging from CP-Carrillo.
##