FORGED PISTONS FOR GM ECOTEC 2.0
FORGED pistons for the GM Ecotec 2.0 Ltg 4 cylinder turbocharged engine will soon be on our shelfs! After hearing of many reports of cracked skirts in low mileage stock engines, we have decided to offer an alternative to the factory offering.
Pistons will be available in standard bore (86MM) at the stock compression ratio of 9.5:1, for a stock length rod.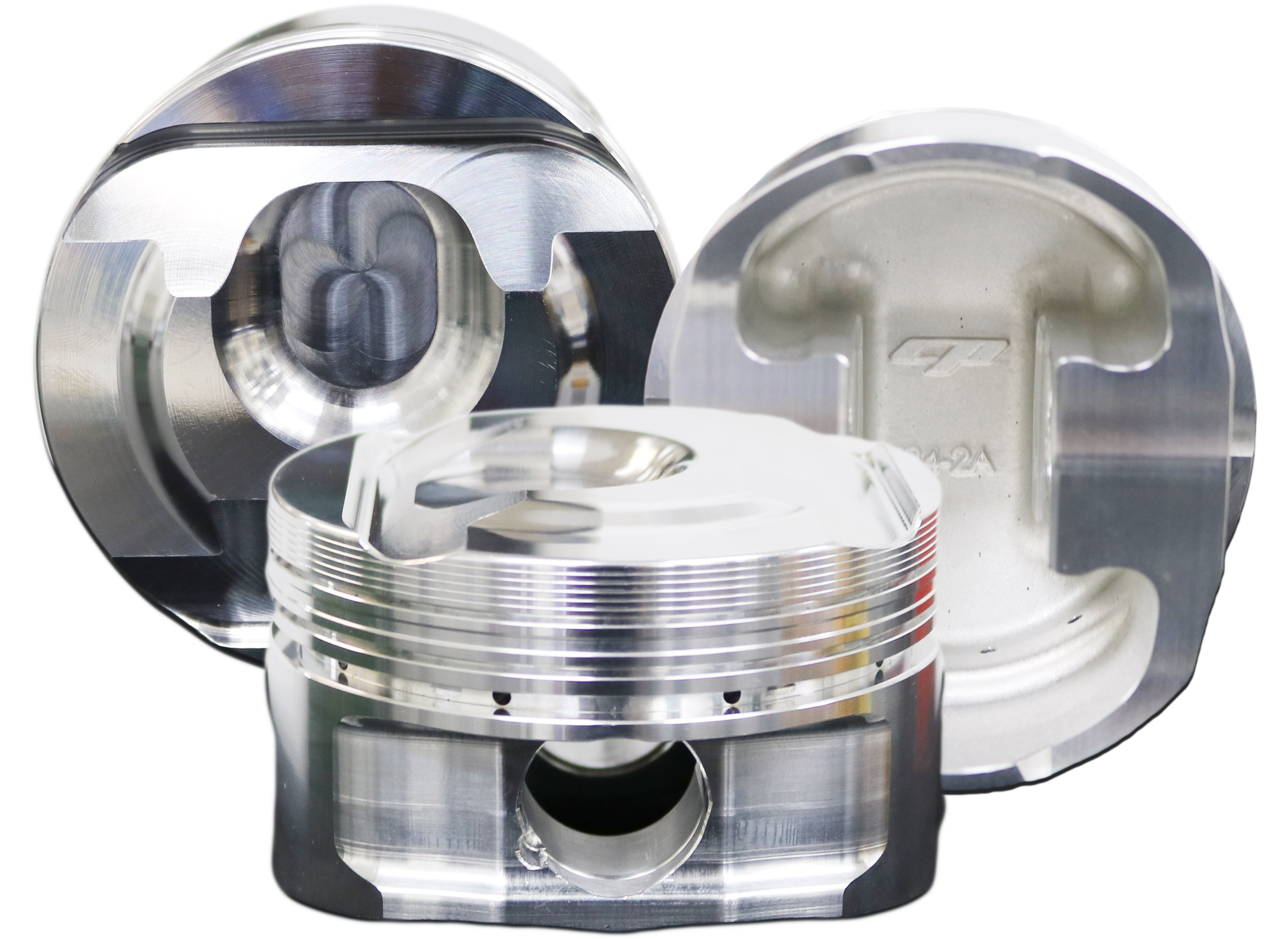 The wrist pin size has been changed to 22 MM (.866") to improve the parts durability, but the stock pin bores will need to be bushed smaller
or use an aftermarket rod. (Carrillo can provide a rod to match).
Includes a 1mm x 1.2mm x 2.8mm ring package to take advantage of the availability of upgraded aftermarket offerings.
This engine has been available in the Cadillac ATS ,Chevy Malibu and similar platforms.
‪#‎cpcarrillo‬ ‪#‎cppistons‬ ‪#‎pistons‬ ‪#‎improvements‬ ‪#‎gm‬ ‪#‎ecotec‬ ‪#‎cadillac‬ ‪#‎chevy‬ ‪#‎malibu‬ ‪#‎design‬ ‪#‎durability‬ ‪#‎welovewhatwedo‬