Segments » Domestic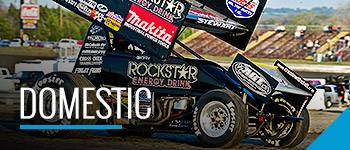 Close
Domestic
CP-Carrillo also offers a complete line of racing pistons and rods for domestic engines that can be purchased right off the shelf. These popular inventoried pistons and rods are manufactured with the same rigorous inspection criteria as our custom pistons and rods but are available for same day shipping. Included below is a list of standard features that would apply to our extensive domestic shelf line of over 1000 combinations.
Standard Shelf Pistons
Features
Dedicated left and right forgings
Balanced to + or – 1 gram
Wrist pins provided at no cost
Pin fitting provided at no cost
Accumulator Grooves
Dual forced pin oilers
Pick lock grooves
Radiused valve reliefs
Fully CNC machined
Laser Engraved Job Number for ease of traceability
USA Made
Standard Shelf Connecting Rods
Features
Set balanced to + or – 1 gram
Most available in A, SA or H- Beam Style
Taper or Straight blade
Available with CARR or WMC fasteners
Laser Engraved Job Number for ease of traceability
100% Magnaflux inspected
Fully Machined
USA Made
---
Reader Comments (0)
Post Comment
You must login to post comments.