Segments » Diesel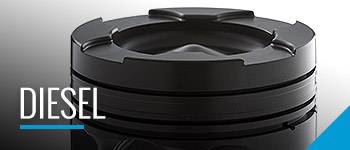 Close
Diesel
More recently CP-Carrillo has started manufacturing pistons to complement our existing Connection rod line of Diesel products.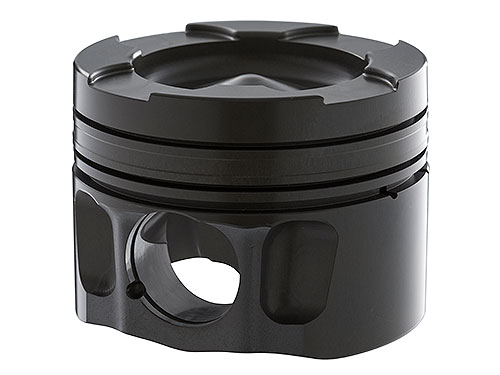 CP-Carrillo is an innovated company, not afraid to think outside the box. We work with our customers to achieve that optimum balance of performance, durability and longevity in our piston and connecting rod design.  Such is the case with our NEW Hybrid Combinations:
Cummins Common rail combo
Duramax 1.946 Comp Height. Duramax 1.358 pin size with this combo we can make a .856 longer rod due to our decreased compression height.  This equates to roughly 2lbs removed per piston and connecting rod assembly.  Quicker revving, more power, better rod-to-stroke ratio which help reduce load off the cylinder wall.
Duramax Hybrid
This hybrid combo features a .202 shorter Comp height than our stock rod length shelf piston and includes a Top Fuel Pin 1.156. 1.744 Comp Height Longer rod and shorter compression height yields a better rod-to-stroke ratio which help reduce load off the cylinder wall. Being it is in a lighter package compared to the stock Duramax package.
Shelf Duramax Offerings
Shelf options: 4.055, 4.075, 4.095 Comp height 1.946, 1.936 to allow you to deck block Comp Ratio: 15:1 & 16:1
Ring pack consists of 2.0mm x 2.0mm x 3.0mm conventional Top Ring Steel Gas nitride, cast second, two piece Oil.  Tight piston to wall clearance.  Offering a better ring seal, thus more power.  These are made on dedicated purpose built forgings that match the Carrillo rod with taper pin boss span. These shelf pistons are rated for 1,200 hp or less and we are in the process of making pistons that will handle 2,000 hp.
All our Diesel pistons include anodized ring Grooves and entire anodized piston to protect the piston from severe heat. The high cylinder pressures and increased temperatures inherent to a diesel engine cause the top groove to become worn out, losing its dimensional stability ( flatness of ring grove) and eventually decreasing the ability of the top ring to seal the combustion pressures. Anodizing in the top groove increases its life