Segments » Custom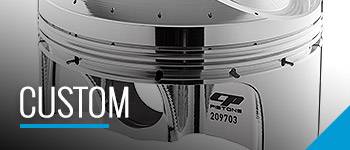 Close
Custom
CP-Carrillo Vintage and Custom design
"An obsession with perfection"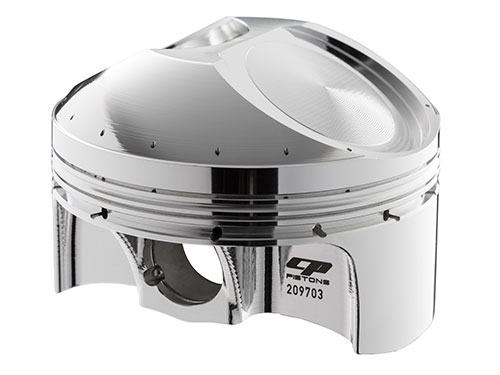 Leading name in high performance piston and connecting rod production, CP-Carrillo has been the pre- eminent symbol of performance and prestige for over half a century. This rich background enables us to maintain an extensive library of product history and specifications. Many restoration engine builders tap in to our piston and rod resources of design and engineering knowledge.
Everyone wants the optimum performance and durability from their engine. Custom pistons and connecting rods assure that you get all the unique performance advantages from your engine while being engineered to last. Despite carrying one of the most comprehensive inventories of off-the-shelf pistons in the industry, CP-Carrillo's foundation has been designing and manufacturing some of today's most sophisticated custom racing pistons and connecting rods. As you partner with us to design your piston and rod, we can present drawings with detailed specs and incorporating all of your requirements. Our production process is designed to be flexible and accommodating, producing custom pistons on average 3 weeks or less and custom rods in 5 weeks or less. We also offer an expedite service for a small fee.
"CP-Carrillo - a legacy of craftsmanship striving to achieve that elusive goal of design perfection".
Vintage & European Custom Made Pistons
Our piston forgings accommodate European Vintage Racing and their demand for long Compression Heights and larger Pin Bosses. These pistons are custom and made per customers specifications.
Standard features include, but are not limited to:
Accumulator Grooves, Double Forced Pin Oiling, Skirt Milling, Plunged Pockets, Twice Turned Ring Grooves, Standard Broaching, In-process Inspection and a Final Inspection. Depending on the application, the forgings are X-Style (Forged Side Relief) or Full Round, where a Side Relief is machined.
Additional features available upon request:
Mirror Image 3D Under-head Milling/Lightening, 3D Kellered Dome Tops for Max Compression (Cylinder Head required) Kellered Edges/Blending Custom Lathe Features/Programs, Level 2/3 Inspection
Alfa Romeo
Aston Martin
Audi
BMW
Coventry
Fiat
Jaguar
Ferrari
Lotus Twin Cams
Mercedes
Peugeot
Porsche
Puch
Renault
Triumph
Vauxhall
VW
And many more…
Vintage & European Custom Made Connecting Rods
Additionally, we can customize any versions of our catalog part numbers to suit your requirements. Check with our knowledgeable sales staff for assistance.