Forging and Billets » Billet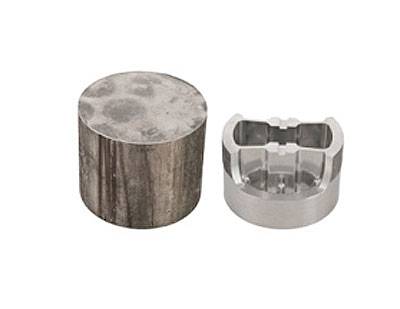 A billet is made from a bare aluminum cylinder (extruded bar stock) and is the same material as the forgings. This

approach gives us the ability to create any geometry desired and is often used when a forging is not available for a

given application, or they can be chosen for prototyping before a new forging design is released. Although we have

many forgings, sometimes preference is still a billet, as it is a free-form process ensuring a perfectly matched result

every time. We offer several different finishes on our billets and the price is determined accordingly. Depending on

what tools can be used, how many edge breaks/rounded corners are preferred and tool step over on the program –

all determine spindle time. We are also able to place the center of gravity in "X" and "Y" at the center point of the

piston when feasible and create a balanced piston for tighter piston to cylinder head clearances. Shot peening is

always an option on a billet and when done, it makes the fully machined underside appear very similar to a piston on

a forging.