Forging and Billets » Box style Forging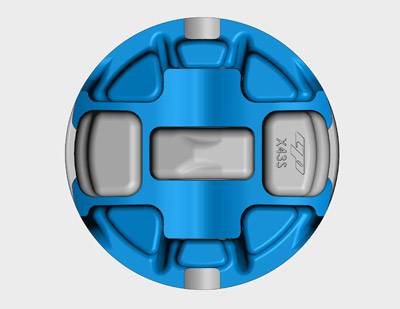 Box type pistons also have their pin bosses moved inward toward the center of the piston, but include an additional

rib to strengthen the deck of the piston and pin bosses. These too allow the use of shorter wristpins which promotes

reduced wrist pin deflection. The box structure actually creates a "box" around the small end of the connecting rod.

These pistons are not always lighter, but are typically stronger than traditional round style pistons and typical X-

Forgings.